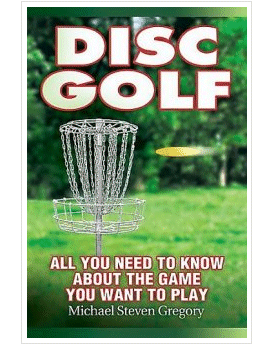 Those people throwing discs that look like Frisbees. You may have even seen the discs land in big chain baskets and heard the distinctive Ching! of success as the disc hits home.
Now you, too, can play Disc Golf. Michael Steven Gregory guides you through all the steps you need, including:
RULES AND HISTORY OF THE GAME

PROPER STANCE, GRIPS, AND THROWS

EQUIPMENT AND SUPPLIES

HOW TO FIND A COURSE

VARIATIONS ON THE GAME

THE ZEN OF DISC GOLF

YOU WILL BE PLAYING
DISC GOLF
AFTER CHAPTER THREE!